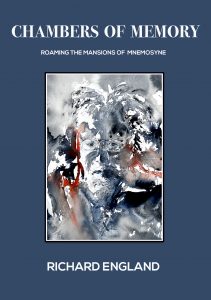 Chambers of Memory
This is a book about Richard England's life, career experiences and his rich humanistic outlook. It is not an autobiography in the traditional sense of the word. It is not composed and presented as a chronological linear narrative of his life and experiences. Rather, it is disparate and fragmented in content and wide-ranging in scope.

Edwin Heathcote
Wiley-Academy, London. 2002. (paperback) Highly illustrated latest monograph covering Richard England's entire architectural career.

Charles Knevitt
London. 1984. (paperback)
Connections, by the then architecture correspondent of The Sunday Telegraph, discusses sixty buildings and projects of the first twenty years of England's architectural career. Black and white illustrations together with Knevitt's text illustrate the architect's philosophy of creating buildings with "a sense of belonging" so that they become both a symbol and a celebration of the Spirit of Place.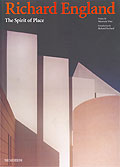 Richard England
L`ARCA Edizioni, Milan. 1998. (paperback)
Fully illustrated monograph published in L`ARCA's series "I Talenti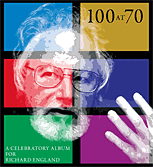 Editors, Myriam England, Charles Knevitt & Conrad Thake
MRSM-Alsaba 2007
(hardback)
A celebratory album commemorating Richard England's 70th birthday. The publication includes drawings and tributes by numerous architects, artists and friends in the form of a visual Festschrift.

Richard England
Said International, Malta. 1994 (paperback)
Eye to I is a sustained meditation on the land the poet loves. A journey from its birth in the lap of the ancient gods to its inanimate existence as a fossil on the sea-bed. The poet "searches the ground" for traces of his ancestors and invites the reader to decipher the message of "dead millenial stones".

In Search of Silent Spaces
Richard England
| | |
| --- | --- |
| In Search of Silent Spaces deals with a search for peotic places of silence. The initial part of the publication is a photo/poem of the author's encounters with such spaces. The main body recounts the making and manifestation of the author's own personal silent space. A manifesto of the author's particular artistic creativity and philosophical beliefs. | |

Richard England
Edizione LIBRiA, Italy. 2003. (paperback)
100 pen and ink drawings of Italian towns and townscapes. Essays by Paolo Portoghesi, Mario Pisani and the author.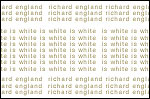 Richard England
Epigrams and meditations on white Paperback

Richard England
Uncaged Reflections, Selected Writings 1965-80 by Richard England. MRSM Ltd., Malta 1980. (paperback)
A Collection of essays demonstrating the author's wide range of interest and activities within not only architectural parameters but in the wider fields of the visual arts including poetry and music.

Richard England
MRSM Ltd., Malta. 1980 (paperback)
Poems dedicated to the mystical islet of Filfla, a sacred isle at the time of Malta's Neolithic culture. Highly illustrated with black and white creative photography.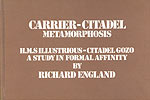 Carrier-Citadel Metamorphosis
Richard England
A study in the visual relationship of land and sea fortress onm the island of Gozo

Richard England
Edizione LIBRiA, Italy. 1994. (paperback)
A collection of the author's sketches from worldwide travels focusing mostly on Sacred Spaces. Introductory essays by Paolo Portoghesi and Mario Pisani.

Richard England
Edizione LIBRiA, Italy. 1995. (paperback)
Colour photograghs by the author of details of his own architecture. The DNA of buildings. Introductory essays by Charles Knevitt and Mario Pisani

Richard England
Walls of Malta by Richard England. MRSM Ltd., Malta 1973. (hardback)
Prose-poem on the townscapes of Malta illustrated with the author's dramatic black and white photographs.

Richard England
MRSM Ltd., Malta. 1983. (paperback)
A collection of concept drawings of the architectural projects of Richard England. Introductory essay by Maelee Thomson Foster.

Richard England
Edizione LIBRiA, Italy. 2007. (paperback)

Clavichords
Richard England
Edizione LIBRiA, Italy. 2007. (paperback)
A collection of recent poems.

Richard England: Architect as Artist
Editor: Dennis Sharp
BookART, London 2007.
(hardback)
The architect's drawings including travel scetches, concept designs and experimental crossovers, texts by Dennis Sharp, Manfredi Nicoletti, Mario Botta & Richard England.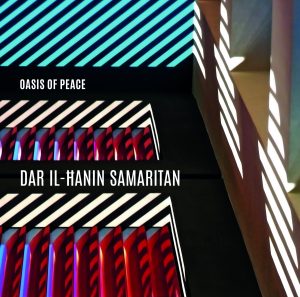 OASIS OF PEACE – DAR IL-HANIN SAMARITAN
Charles Knevitt, Conrad Thake
A publication

on Richard England's

Conference Centre and Meditation Garden

for

the Society of Christian Doctrine

in Malta

. The publication

captures the serene and dream like qualities of the complex in a superb collection of photographs. These

are further enhanced by

critical essays by Charles Knevitt, former architecture correspondent of The Sunday Telegraph and The Times and ex-Director of the Royal Institute of British Architects Trust and architect and historian Professor Conrad Thake

.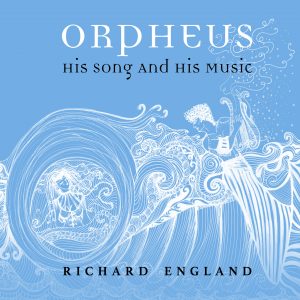 ORPHEUS HIS SONG AND HIS MUSIC
Richard England
ORPHEUS is a collection of Richard England's poetry on the theme of Orpheus and his journey to Hades to soften the adamantine heart of Pluto to return his beloved Eurydice.

Daniel Libeskind comments in the foreword that 'what is so deeply moving about Richard England's poetic oeuvre is his precise geometry of words, musical rhythm and mystical insight' and continues 'I am suddenly made aware by the beauty of his writing that transcendence of consciousness into the world and history anti-dates reflection itself'.

The book is illustrated by Christina Darmanin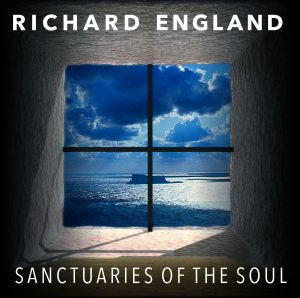 SANCTUARIES OF THE SOUL
Chris Abel, Edwin Heathcote, Daniel Libeskind, Juhani Pallasmaa
The sacred works of Richard England presented in this book

forms only a part of his extensive architec

tural oeuvre which

represents a significant

and

profound part of his legacy touching on the most mysterious aspects of our being. In an introduction to the publication, Juhani Pallasmaa writes 'Richard England's sacred architecture is a form of architectural theatre that constructs stages for the mind to focus on and resonate with the spiritual dimensions of being'.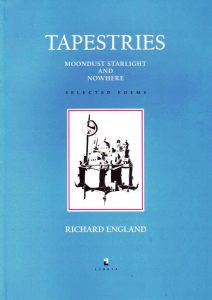 Tapestries 2012 – Libria, Italy

The Art of Myriam England
Myriam England
| | |
| --- | --- |
| Ikebana – Liturgy of Love illustrates Myriam England's novel transfiguration of Ikebana into a meditative floral art for the Christian Liturgy. While retaining fidelity to the aesthetic requirements of its Japanese origin she has successfully transformed this art intoa deeper interpretive vechile of Christian faith. In the process of composing her arrangements, Myriam England transforms her self into a Christian alchemist and her compositions touch the numinous as products of her faith lifting each arrangement from a purely artistic composition to the higher realm of a Christian charisma. Myriam England's compositions are further enhanced by the learned texts of philosopher – priest Peter Serracino Inglott. Ikabana – Liturgy of Love is a publication that combines a visual, meditative and philosophical approach to a Christian reinterpretation of an ancient Oriental art. | |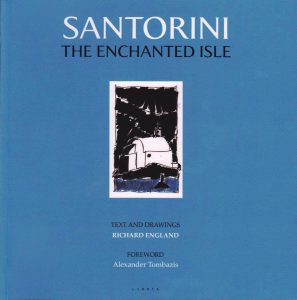 Santorini 2011 – Libria, Italy
| | |
| --- | --- |
| Santorini – The Enchanted Isle documents Richard England's responsive hand to his inquisitive eye in a series of tantalizing drawings illustrating an artist-architect's understanding and appreciation of the unique qualities of this magical Aegean isle. | |